TED BAKER
When we were staying in Pac Heights, I took a little day trip to the newly redone Ted Baker store on Grant St. downtown and lost a good few hours exploring it in detail, as well as trying on a ton of their masterfully crafted pieces. Of course, I had to leave with a few goodies, and ended up walking out the door with this outfit!
This is pretty much the outfit I imagine I'm wearing in my head, even when I'm not. It's one of those looks that when you put it on, you just feel more like yourself. Pontificated with a bevy of jewels and my favorite Tod's bag, of course...
I love this season because I always feel like I can actually wear shorter dresses than during the summer and get away with it! Between stockings, long boots, and long coats to add a little coverage, I'm constantly finding myself challenging my hem length.
How do you feel about shorter hems during the winter? And who else, by the way, has already mentally checked out for the holidays? (raises hand) Guys, less than a week to go! Are you ready?
xx,
Tienlyn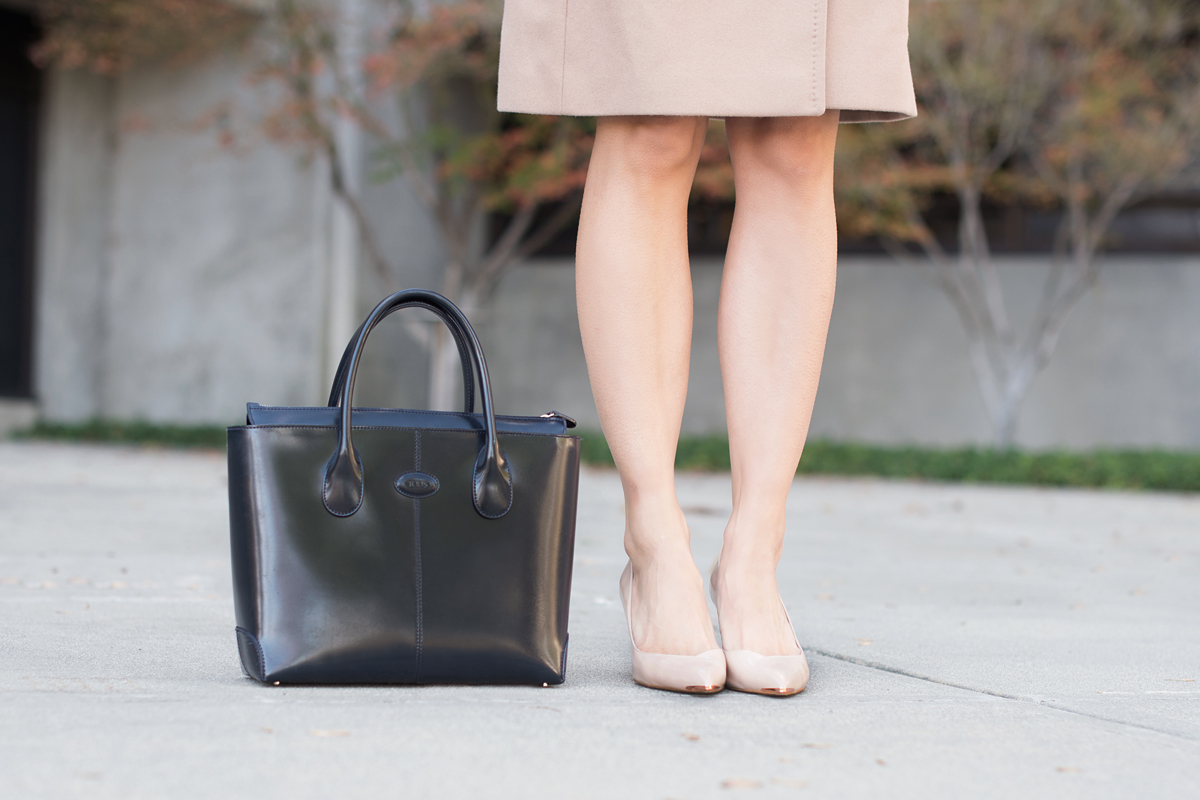 Photos by Nikko DeTranquilli