DRESS LIKE AN EGYPTIAN
Little known fact - when I was younger, I wanted to be a costume designer when I grew up. If you ask my mom, she'll tell you that I even spent a few years dressing mostly in costume (for way longer than you'd think). I think this is part of what shaped how I feel about historical TV shows, which has (almost) nothing to do with the plot and everything to do with the clothes. Give me a story from the 1950s, the distant future, or even Ancient Egypt—like the new miniseries, Tut, debuting on Spike, on Sunday, July 19—and my eyeballs are glued to the screen from start to finish. Add some amazing hair, makeup, and a super-juicy love triangle, and I'm a straight-up fangirl.
From what I've seen so far, I'm already crushing on the costume choices for Tut: the jewel tones, the bronzes, the golds. It's so up my alley. I actually have a dress in my closet similar to the one below, which I'm definitely feeling the urge to pull out right now. And since each of the main characters have from 10 to 18 costumes throughout the three-night TV event, you know there's going to be plenty of eye candy for the fashion obsessed.
Speaking of eye candy, I'm also loving the striking eye makeup. The show had 30 makeup artists working to create these period-authentic looks, and while I'm not going to get too literal and use crushed beetles and mineral compounds mixed with animal fat on my eyes, I'm all about the heavy, arched lines on the women and the men. And while I usually opt for dark brown eyeliner, I foresee some serious jet-black kohl in my future, too.
Are you planning on watching Tut on Spike on July 19? Let me know!
P.S. Watch the trailer here
xx,
Tienlyn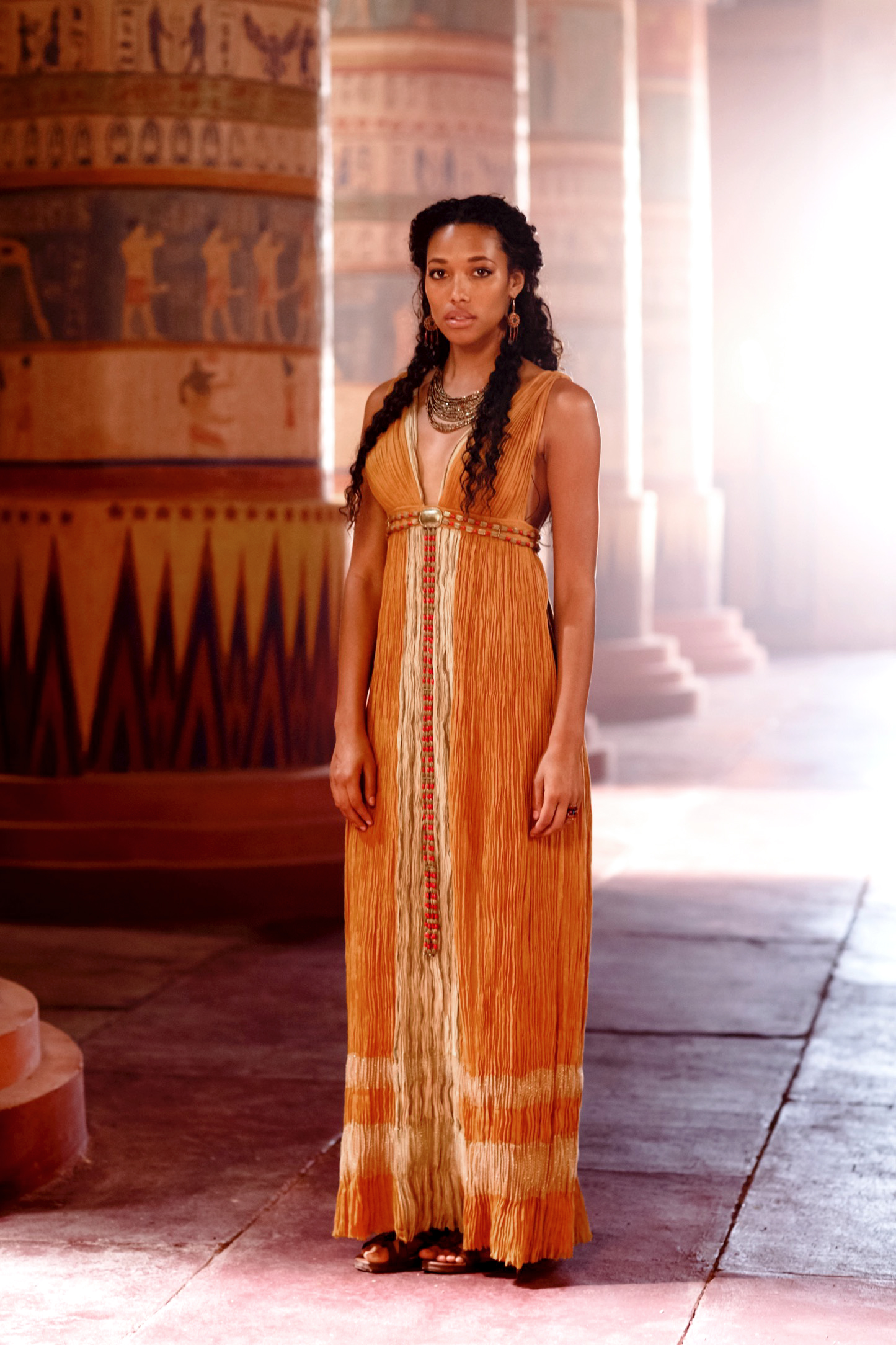 In collaboration with Spike